Our goal is to create impactful technologies that improve diagnostics, reduce costs, and increase accessibility to high-quality healthcare.
We utilize concepts from optical engineering, light-tissue interaction, computer vision, frugal innovation, and biodesign to invent new ways to see and treat disease.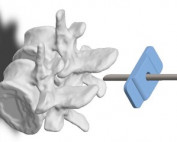 Zhang HK, Lin M, Kim Y, Patel N, Durr NJ, Moghekar A, Boctor EM
SPIE Medical Imaging 2017. (accepted).